NSW Parliament House – Standby Diesel Generators and Mechanical Switchboard
The works carried out include the design, supply and Install of a 2 x 1650kVA standby diesel generator system, associated building works and the replacement of existing mechanical switchboards. Ryan Wilks was responsible for providing a turnkey solution for this emergency standby system, ensuring seamless integration with the existing onsite services. The detailed scope of works included the following.
Removal of the existing gas fired generator, associated controls and chiller, main switchboard modification with the integration of new ATS controllers. The new ATS system performs a break in transfer from Mains to Generator supply during a mains outage but allows the two supplies to be synchronised on return to Mains Supply.
Due to limited outside air availability within the basement, Water Cooled Air-Conditioning (WAC) Units have be installed at each end of the new generators to condition the air and maintain a desired room temperature of around 28oC when the generators are operational.
The Cooling system on the two generators servicing the water jacket system and the charge air cooling system is provided using the centralised plant condenser water system with heat exchangers mounted to each set.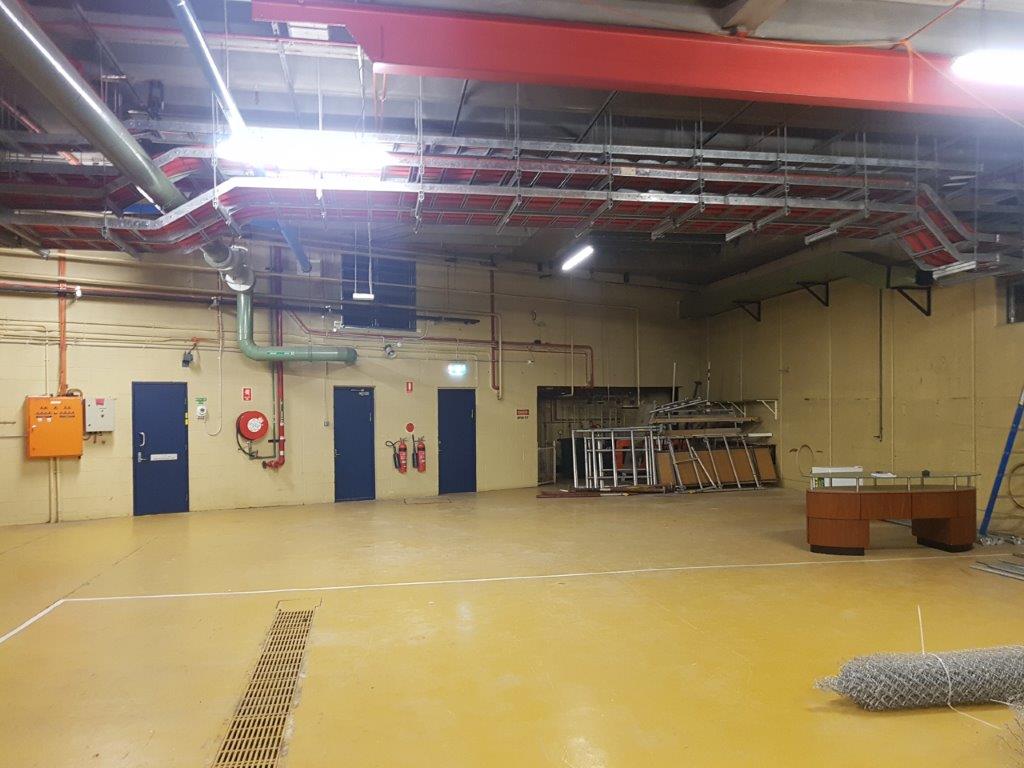 Challenges and major works:
Extensive design and engineering review with the client to ensure Ryan Wilks met the specification brief and stakeholder expectations.
Detailed electrical and mechanical building survey of all existing services to enable the design engineering of the new emergency standby diesel system.
Decommission and staged demolition of the existing gas fired generator.
Staged decommission and demolition of existing mechanical switch boards
Design supply and installation of diesel generators & diesel generator output switchboard.
Associated Electrical Work including Automatic Transfer Switches (ATS) Units, cable trays, lighting, dry fire and security.
Design, supply and installation of mechanical switchboard and mechanical ATS servicing the centralised HVAC plant.
Fire services & Building Management Services (BMS).
Extensive waterproofing works
Lifting works to remove redundant SGP, chiller and installation of new building materials and new SGP through 6 basements levels of gatic access
Supply and installation of combustion exhaust systems connected to existing exhaust risers
Supply and installation condenser water pipework
New fuel filtering and fuel system works connected to the existing bulk tanks.
Value $3.6mil